Activating pharmacists to reduce medication related problems
Duration:
January 2021
–
December 2023
Funding source:
Medical Research Future Fund
The Pharmaceutical Society of Australia (PSA) estimates that 400,000 people present to Emergency Departments each year with medicine-related problems, and 250,000 are hospitalised due to medicine-related problems. This costs the healthcare system around $1.4billion each year and it has been estimated that half of these events could be prevented.
"Many medicine-related problems are avoidable. We are excited to collaborate with experts in pharmacy, general practice, health economics, digital technologies, data management and healthcare delivery to design and deliver this trial. This is an excellent opportunity to make our healthcare system more efficient and improve health outcomes." Dr Jean Spinks.
Trials of similar software have been completed successfully overseas, particularly in the United Kingdom. The trial will involve general practices and pharmacies across South-East Queensland and Victoria, through Primary Health Networks (PHNs) and Aboriginal Community Controlled Health Organisations (ACCHOs). An experienced project Steering Committee will provide additional support to ensure the trial remains consumer-focused, but also addresses the practicalities of existing healthcare delivery and provides rigorous clinical and economic evidence.
Project members
Our CBEH team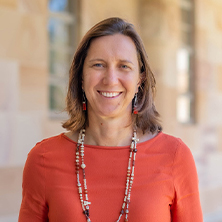 Senior Research Fellow
Centre for the Business and Economics of Health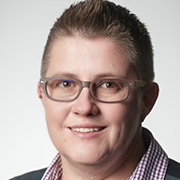 HERA Program Director
Centre for the Business and Economics of Health

Our collaborators
This project is co-led by Dr Jean Spinks and Professor Lisa Nissen from CBEH. The project has a significant team of collaborators and partner organisations, including the Pharmaceutical Society of Australia, Pharmacy Guild of Australia, Brisbane South Primary Health Network, MedAdvisor®, NACCHO, The University of Melbourne, Monash University and Griffith University.