ED waiting time predictions in real time: development of data acquisition systems and performance evaluation of advanced statistical models
Duration:
January 2021
–
December 2022
Significant and sustained increases in acute demand put pressure on Australian hospitals to treat patients effectively and efficiently, so this project is exploring how predictive modelling can improve patient flow, satisfaction, and outcomes in Queensland Emergency Departments (EDs).
Queensland is currently the only state that does not provide ED waiting time information in real-time, and existing technologies interstate do not harness the potential of AI-algorithms. Dr Anton Pak has previously demonstrated that machine learning algorithms significantly outperform commonly used predictors of ED waiting times, such as rolling averages (see research article below). In collaboration with the Princess Alexandra Hospital in South Brisbane, this project extends this research into developing and testing a prototype model that can predict waiting times with a high degree of accuracy. The Princess Alexandra Hospital has described his work as having "great potential for improving patient experience and delivering significant cost savings to the hospital" (Dr James Collier, 2022).
Want to know more?
Project members
Our CBEH team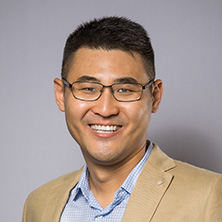 Research Fellow
Centre for the Business and Economics of Health

Affiliate Professor
Centre for the Business and Economics of Health
Our Collaborators
Dr Andrew Staib
Deputy Director of Emergency Medicine
Princess Alexandra Hospital in Brisbane
Dr Rob Ely
Academic Research Manager
Princess Alexandra Hospital Southside Clinical Unit, Faculty of Medicine, The University of Queensland
Dr Kelly Trinh
Lecturer
Statistics and Data Science, James Cook University