In the wake of technological disruption and inequitable access to care, health systems around the world feel the pressure to create solutions with lasting and practical impact for both the workforce and patients.
We caught up with Professor Lisa Nissen from the Centre for the Business and Economics of Health (CBEH) to discuss UQ's Health Research Accelerator (HERA) initiative EvolveHealth, how the program aims to address some of these pressing medical challenges and what it means for the future of health economics in Australia.
As the EvolveHealth Health Workforce Optimisation Program leader, can you tell us about the program and its significance for the current health workforce?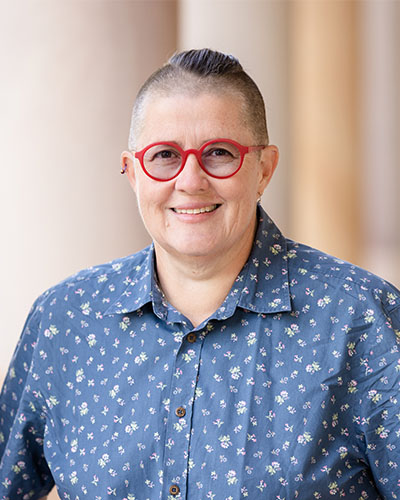 Globally, healthcare systems are struggling with rising costs, increased demand and more expensive technologies. These issues are all compounded by critical staff shortages. While scopes of practice in the health professional workforces are diverse, many aren't currently being used effectively. Better utilisation can improve access to healthcare, deliver new models of care and enhance health outcomes.
The EvolveHealth Program works in line with those objectives to redefine the future of work in the Australian healthcare sector. By moving away from a 'stock and flow' method for the planning and delivery of workforce, the program engages a strength-based skill and capability approach that is driven by patient and service needs, as well as value-based care, equity and data.
Having worked in the healthcare sector as a practitioner, educator and now researcher, how has your view on the healthcare system evolved over time? What are the biggest challenges we need to address?
When I was working clinically, my day-to-day focus was on the patients and their needs. You always wanted to give them the best of the best treatments and technology.
As I began working more in regional and rural areas with more diverse and complex areas of care, it became clear that many places across the country didn't have "equal" access to services, practitioners and even medicine. Teams of people worked hard together to make sure the best outcomes were achieved for patients, but many still didn't receive care for even the basic needs of their health conditions.
While technology has improved some of this, these sociodemographic divides remain very real. I learnt that care was about what was right for the patient in front of me. We needed to bridge the gaps for patients by enabling allied healthcare professionals to help deliver improved access. Care needed to be centred on the patient, not on me as the health practitioner or whatever hat I was wearing in the team.
The EvolveHealth Program aims to steer policy and practice away from traditionally doctor-led healthcare by focusing on person-centred care. How will this shift improve patient experience and impact Queensland's healthcare system?
Traditional workforce models in healthcare focus on the number of staff already in the system and rely on filtering or directing care through medical providers. While medical practitioners are key components of healthcare delivery, the complexity and diversity of care, and the environment required to provide that care, we need to implement approaches that consider other types of providers and mechanisms.
With more than 300,000 nurses and 200,000 allied health professionals, we can achieve better patient care by optimising the use of our existing workforce while focusing on factors that can improve staff retention or performance. For patients, this means they may see a wider variety of health professionals who are able to provide care.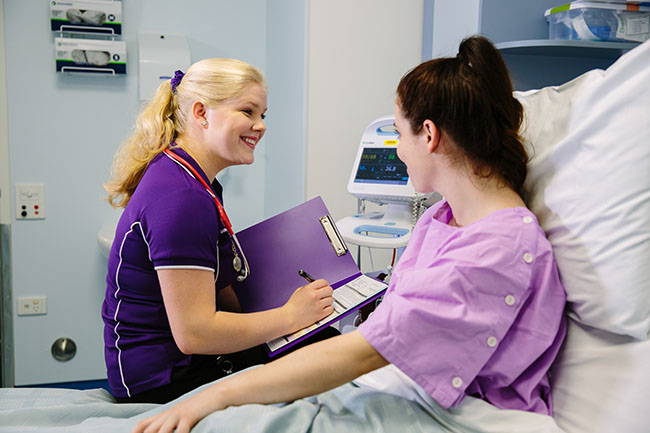 How important is health economics in delivering new models of care and achieving better health outcomes?
The cost of healthcare delivery is growing rapidly due to higher patient loads, medications and expensive technologies. We're also seeing life expectancy is also expanding for once life-limiting conditions. These rising changes place the burden of healthcare on individuals and communities. At the same time, as treatments and technologies advance, we need to ensure there's a focus on equity of access, value-based care, and considerations of frugal technology development.
By partnering with health economists, econometricians, implementation scientists, organisational psychologists, social scientists and business researchers, EvolveHealth can provide us with a way to view health planning and resourcing strategically with a data and system view.
Do you have any outcomes from the program to share at this point in time?
The program is still very new, so we've worked hard to connect with collaborators across the country and successfully bring together people operating in the area of health workforce.
The EvolveHealth team has collaborated with other CBEH researchers and researchers at the UQ School of Nursing, Midwifery and Social Work to successfully win a tender to evaluate the implementation of a Nursing and Midwifery Ratio trial in Queensland Health. We also have several significant grant submissions planned in the second half of this year. The Federal Government's recent budget announcements, particularly those around workforce, primary care and aging, present many key opportunities for the program.
Get in contact
Healthcare providers or industry partners who are interested in collaborating with Lisa Nissen and EvolveHealth are encouraged to contact the project team to discuss research regarding models of care, workforce development strategies, scope of practice or other ideas related to health workforce optimisation.