New research from Dr Danusha Jayawardana and Professor Brenda Gannon has highlighted an increase in the use of telehealth mental health services during the COVID-19 pandemic.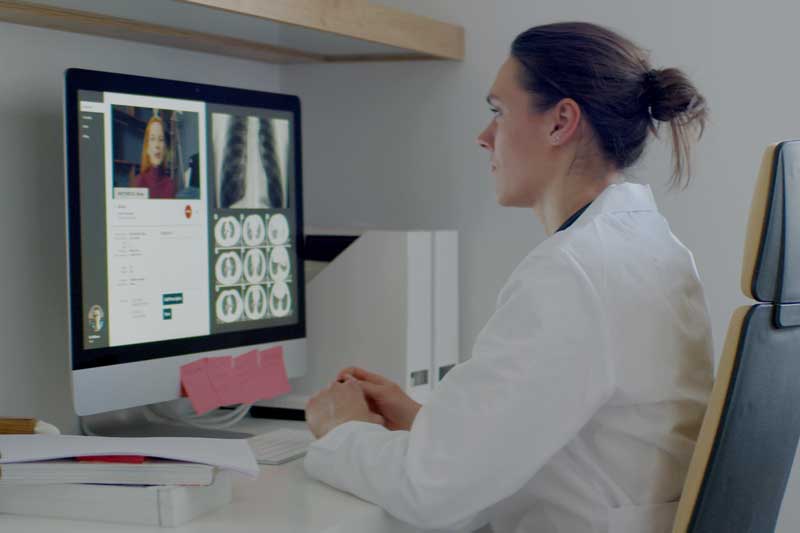 Their study examined trends in the overall use of specific mental health services under the Medicare Benefits Schedule (MBS) from January 2019 to June 2020.
Findings
The researchers found that during the peak of the pandemic in early 2020, there was a 50 per cent reduction in face-to-face consultations for mental health, but also a substantial increase in uptake of the newly introduced, temporary MBS telehealth services.  
Other findings include:
The use of both videoconference and telephone mental health services was highest among young women between 25 and 34 years old.
When looking at individual states and territories, Victoria had the highest uptake for videoconference consultations, whereas Tasmania had a high uptake of telephone consultations. In general, the Northern Territory had the lowest number of both video and telephone telehealth consultations. These differences are likely to reflect variations in digital infrastructure across states and territories.
Dr Jayawardana and Professor Gannon's research has significant implications for policymakers.
Their work provides important insights on the uptake of these new, temporary telehealth items for mental health immediately after their introduction. Given the high uptake, their research also highlights that ongoing evaluation of telehealth mental health services is crucial to ensure that patients using telehealth services still receive quality, cost-effective care.
The journal article was published in the Australian Health Review.