Researchers from the Centre of the Business and Economics of Health are contributing to an exciting range of projects recently awarded funding by the Medical Research Future Fund (MRFF). The MRFF aims to transform health and medical research and innovation to improve lives, build the economy and contribute to health system sustainability.
The diversity of purpose of these projects demonstrates the breadth of knowledge of CBEH researchers and the significant value of applying an economic lens to the delivery of health services.
Acting Director for the Centre for the Business and Economics of Health, Associate Professor Haitham Tuffaha, was proud that the UQ Centre will contribute to so many local and national research initiatives.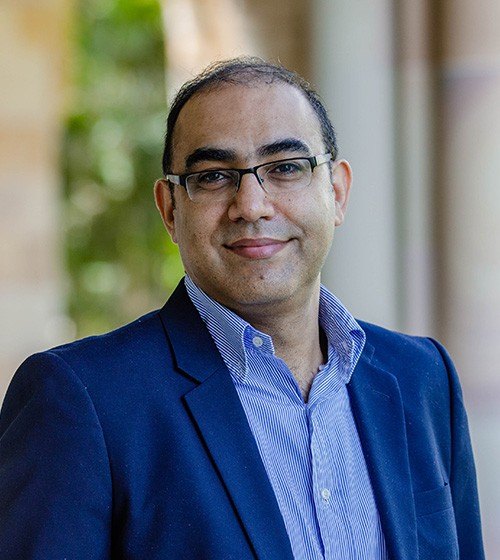 Associate Professor Tuffaha is himself involved in two MRFF-funded research projects: Implementing the integrated psychological and physical care for Australians after road traffic injury and Personalising Innate-immunotherapy for Superior Treatment Outcomes with Large anticancer applicability (PISTOL). The vision for the former project is that all physiotherapists, nationwide, deliver effective early biopsychosocial care to improve health outcomes for people with road traffic injuries. This will be achieved through testing and comparing online and in-person training of physiotherapist-delivered integrated psychological and physical care for people after road traffic injury. 
The PISTOL project will discover mechanisms to maximise tumoricidal functions of a novel off-the-shelf living drug, "Super Killer" NK cells. These cells are designed to detect and kill hard-to-cure metastatic solid cancers to prevent tumour spread and provide a safer therapy option than current treatments.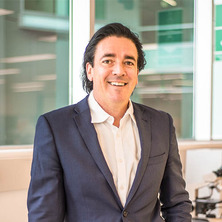 Professor Luke Connelly also contributes to an MRFF-supported project. PRioRTI: Preventing chronic pain after whiplash Road Traffic Injury led by UQ's RECOVER Injury Research Centre will see the conducting of large-scale trials to determine the efficacy of using pregabalin as a chronic pain treatment after a pilot trial proved promising.
Although the methodologies of these projects can be very different, they all share a common goal of genuine quality-of-life improvements for Australians dealing with physical and mental health issues.
Research at the Centre for the Business and Economics of Health also focuses on the current needs of Australian society, in particular our need to focus on an aging population and special care services. Three CBEH researchers contribute to projects focusing on these crucial areas.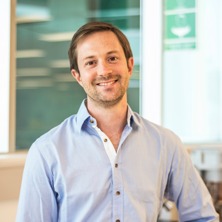 Dr Jonas Fooken will contribute to research on Implementation and scale-up of a consumer-codesigned physical activity promotion program for people with moderate-to-profound disabilities led by UQ's School of Human Movement and Nutrition Science. This research aims to modify and evaluate whether the program successfully empowers people to engage in physical activities which are enjoyable, safe and health-enhancing. Dr Fooken will complete the cost-effectiveness analysis to inform the future program delivery and funding decisions.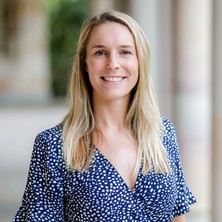 Dr Sabrina Lenzen and colleagues from the UQ School of Health and Rehabilitation Sciences received funding for the project, Home hearing and vision care to improve the quality of life for people with dementia and carers. While there is support available to hearing and vision impaired people, most hearing and vision problems are not properly supported. The team will work with older people to understand these barriers, and then develop and test interventions to improve hearing and vision care, including a cost-effectiveness analysis of the interventions to inform policymakers about the costs relative to impacts on participants' quality of life and other health outcomes.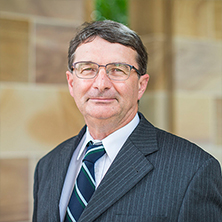 Emeritus Professor Stephen Birch is part of a team of researchers on the project, Oral Health in Aged Care: Addressing Oral Health Inequity and Unmet Dental Care Needs in Vulnerable Populations. This program aims to evaluate and implement an intervention package that can reduce severe symptoms and functional limitations associated with untreated dental decay, a highly prevalent and debilitating unmet health need in residential aged care residents with dementia. This will help improve the quality of life and daily activities of those impacted residents and deliver a cost-effective and feasible approach to help this vulnerable population maintain healthy aging.
If you would like to explore research opportunities with the Centre for the Business and Economics of Health, please contact cbeh@uq.edu.au.