Can we better support community pharmacists by mitigating workplace stress?
CBEH researchers are set to trial wearable technology to better understand how workload and workplace conditions can impact stress levels, wellbeing, and safe practice of community pharmacists.
Professional guidelines for pharmacists recommend safe dispensing volumes and quantities, however, the impact of overwork and stress can lead to an increase in medication errors.
"The guidelines have yet to be updated to account for changing workplace demands on pharmacists – which go beyond dispensing alone," says lead researcher Dr Jean Spinks. 
"Pharmacists are also expected to provide vaccinations, treat minor ailments, and provide medicines information – and like many health practitioners during and after the COVID-19 pandemic, pharmacist workloads have only increased.
"This is due to not only the provision of vaccinations, but also technological changes, such as the introduction of electronic prescriptions."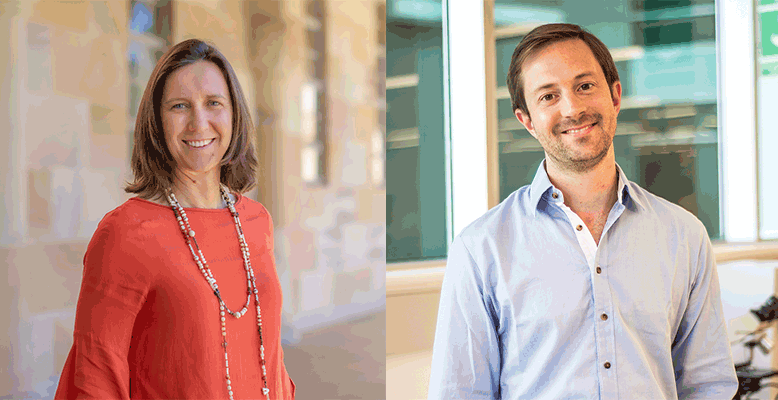 Known to negatively impact mental and physical health as well as job satisfaction, stress from workload and workplace conditions are important factors to understand and measure accurately in order to support the health and productivity of healthcare providers.
The research team lead by Dr Spinks, a pharmacist and health economics researcher, will undertake fundamental pilot work in 2023 in the hope that wearable technology can better track and understand how workplace conditions might impact stress.
The pilot aims to robustly measure the relationship between stress response, workload, and work-related psychosocial factors, helping to quantify the impact of these on the wider landscape.
Once known, it will be easier to determine and test stress-reducing interventions that will improve healthcare provider wellbeing and patient safety across the board.
"We want to understand workplace conditions that are amenable to change so that we can better support pharmacists and other healthcare providers," says Dr Spinks.
"We want to safeguard their wellbeing and that of their clients, through safer practice."
Dr Spinks is undertaking this research with behavioural economist Dr Jonas Fooken, and health workforce specialist Professor Lisa Nissen.
The multi-disciplinary team also includes Associate Professor Nicole Hartley (UQ Business School), Dr Kirsten Way (UQ School of Psychology), Associate Professor Chris Freeman (UQ School of Pharmacy) and paramedic Dr Sandy MacQuarrie (Griffith University).
The project is in partnership with Pharmaceutical Defence Limited (PDL) and the Pharmaceutical Society of Australia (PSA).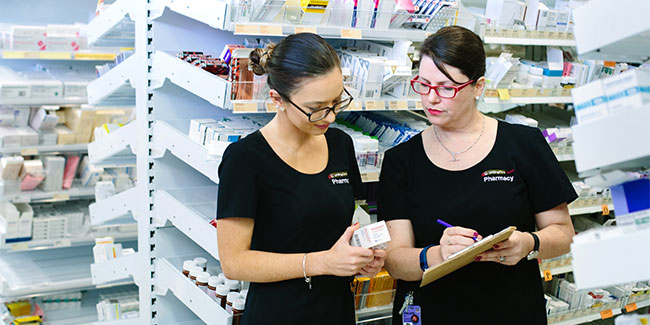 Data-collecting vests: high fashion meets research
The use of wearable vests in this study will measure a range of physiological responses, such as heart rate variability, respirator rate and G-force.
Participating pharmacists will be asked to wear the vests, purchased from a Canadian supplier called Hexoskin, for three working days and one non-work day to allow for the comparison of stress response in different environments.
The vests, which are similar to an elastic sports t-shirt, have several patches with electrical conductors embedded against the skin. These conductors measure the electrical signal of the skin and record that signal for further analysis.
Physiological data from this process will be combined with survey data that participants will fill out on a mobile phone app.
Together, they'll provide researchers with workload and subjective stress data – providing a holistic picture of stress triggers and the pharmacists' responses to these.
This study will provide a prerequisite for understanding the link between stress and workplace factors like workplace culture and outcomes, including any dispensing errors.
How does economics come into play?
Health economics involves applying economic theory to the current healthcare system to identify the best use of resources. This information is then used to reform healthcare policy and services so that resourcing is not only more economical for the taxpayer, but also more equitable – allowing practitioners to reach more clients and provide better healthcare.
By identifying and accurately quantifying stress as a (health) cost for the pharmaceutical industry, CBEH's health economists can intervene and minimise its impact on healthcare providers and their clients at a governing level.
The future of pharmacy wellbeing 
Once complete, the pilot work will ideally lead to a comprehensive national-level study in the coming years.
In the meantime, preliminary results can be used to guide and inform the update of professional guidelines and encourage workplace change that supports pharmacist wellbeing. 
Dr Jonas Fooken says it's not without a multidisciplinary approach to this research that Australia will see results.
"As reflected in our team, understanding broader factors within pharmacy as a professional workplace is imperative," he says.
"This multidisciplinary approach and groundwork will allow us to develop and test behavioural interventions that can help mediate the stress of pharmacists to the benefit of their own health, that of their patients, and of society.
Get in contact
Healthcare providers or industry partners who are interested in pursuing collaborative research in the measurement of pharmacist or other health professionals' wellbeing are encouraged to contact the project team.
Pharmacists and/or pharmacy owners who wish to find out more about the study, including if they might be eligible to participate are encouraged to contact the study team: pharmacistwellbeingstudy@uq.edu.au. Pharmacists will be provided an honorarium of $300 for participation.